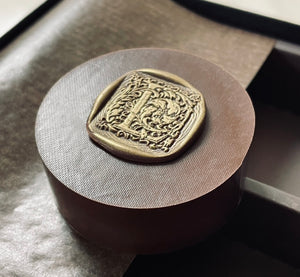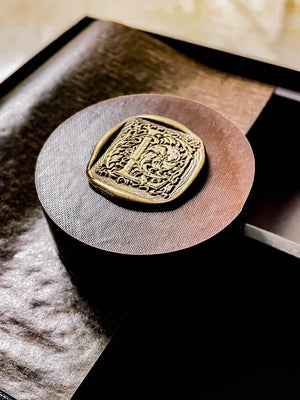 Award Winning Small Batch Gourmet Chocolate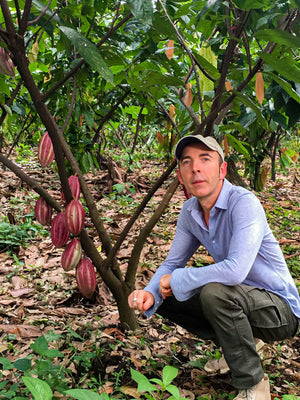 Top Grade Cacao
Beyond Fair Trade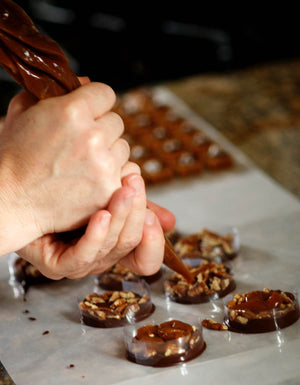 Made In America
Handmade In Pennsylvania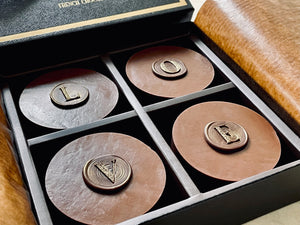 Freshly Made
Small Batches Made Daily
Meet Stéphane LeSaint
How Gourmet Chocolate Should Taste
LeSaint French Chocolate began 5 years ago, but the story started long before that. Stephane's love of cooking and chocolate began as a child learning from his father. It was a fateful move to Hong Kong in 2007 with his wife Barbara that changed everything. While living in Hong Kong Stephane chose to leave behind his job in fashion and began working in a restaurant. This led to finding his love of chocolate making and once they returned to the states he decided on the French Pastry School of Chicago to train and LeSaint was born.
Read Our Story
A Truly Impressive Gifting Experience
Send someone a truly memorable multi-sensory gift experience.
Luxury Packaging
Schedule the perfect gourmet chocolate gift in advance and know that the freshest gourmet chocolate will be delivered on time and in perfect shape with our No Melt Shipping Guarantee.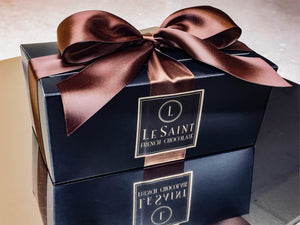 No Melt Shipping Guaranteed
We know how to send gourmet chocolate so that it arrives in as beautiful shape as when we send it. So you can rest assured that your gift will be perfect.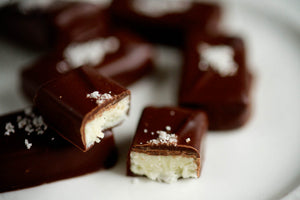 Schedule Chocolate Gift Deliveries
Never miss a beat with our easy order scheduling. Fill out when you want the order delivered and we will make sure your freshly made chocolate gift arrives on time.
The Ultimate Client Appreciation
Show your important clients how much they mean to you with a uniquely special gourmet gift. Order now for the holidays!
Shop Our Gourmet Chocolate
What our customers say about LeSaint Chocolate
★★★★★

From the first bite of LeSaint chocolate my friend said WOW. She was so impressed with the quality and incredible taste. If you want to be a hero' these are the best chocolates to give (or to even treat yourself).

Eugenia

Verified Review
★★★★★

LeSaint Chocolates are simply the best chocolates! It's a perfect gift for any occasion.

Michelle

Verified Review
★★★★★

Opening the box was, I felt, a true luxury experience for the eyes. After flipping the tissue back, the aroma of beautiful chocolate hit my nose. You know that smell. The assortments were delicious from one piece to the next.

M. Cooper

Veriified Review
★★★★★

All of these chocolates are exquisite and each one is amazing. Share with friends and family!

Charlotte G.

Veriified Review
★★★★★

Deep chocolate taste, excellent quality.

Kathleen

Verified Review
★★★★★

Like a soirée in your mouth! Magnificent!

Harry S.

Verified Review
★★★★★

The three gifts I have ordered from you have been a smash hit! Anytime I want a chocolate gift you are number one on my list. My friends have also commented on the wrapping, first class all the way. You have made me a great gift giver.

Miriam

Verified Review
Award Winning
Gourmet Chocolate
LeSaint Chocolate has been honored to have received 6 awards from the prestigious International Chocolate Awards, the gold standard when it comes to judging international chocolatiers.